Start Saturday night off right with live music by Southern Crown on the music patio, along the shore of Lake Conroe, here at Guadalaharry's!
Bring your friends & family to enjoy these amazing talents with great "old school" country music, delicious food, hand-crafted cocktails, spot-on service, beautiful views, and of course dancing on the patio! You won't be disappointed!
Try a Bloody Mary with locally crafted mixes by "Waggin' The Dog". These flavors include Chipotle and Serrano. We also serve great beer, cocktails, and a wide assortment of appetizers and local favorites. Also, don't forget, we have a dog-friendly patio area.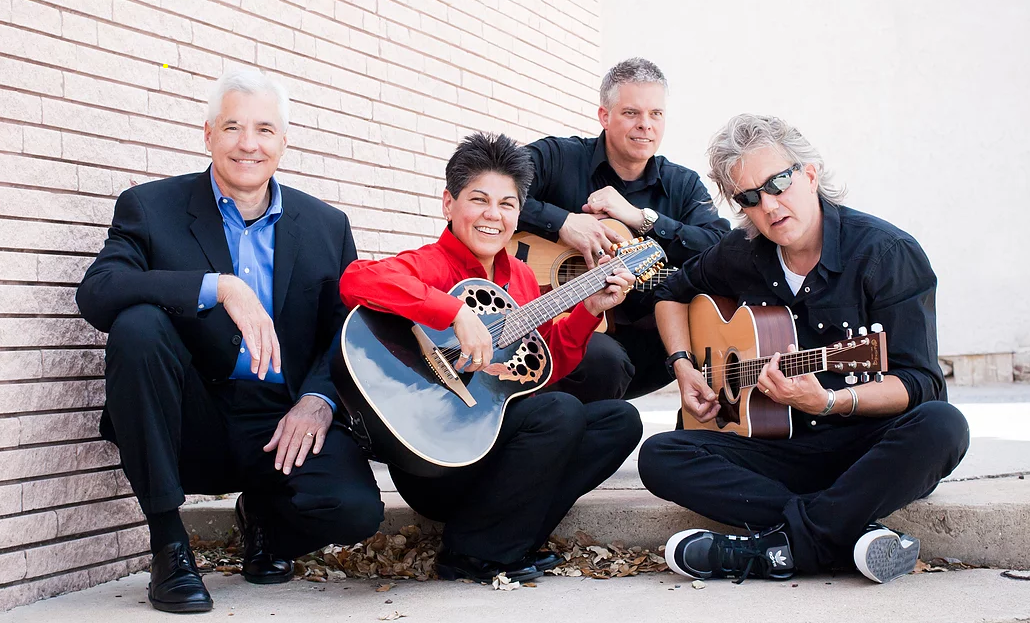 Southern Crown
Southern Crown is a four-piece acoustic cover band playing a variety of your favorite Rock/Pop/Blues/R&B etc.. from past decades to the very latest. The band is made up of Charles (Lead and Backup Vocals, Harmonica, Percussion, Foot Drums), Gez (Lead and Rhythm Guitars, Bass), Robert (Bass, Keyboards, Guitars, Harmonica, Foot Drums, Sax, Lead and Backup Vocals), and Susanne (Guitars, Keyboards, Lead and Backup Vocals, Foot Drums).
Recent Review From A Guest
"Sunday afternoon on the patio, great food as well as wonderful service. Harry takes the time to check on all of his patrons to make sure everything is ok. You can really tell he enjoys his job. All of his staff is friendly and attentive, and the place is super clean. Going back to enjoy the live entertainment!"
– Chris on Google 9/13/2021
More Nights Of Music
Tuesday – OPEN MIC NIGHT – Hosted by Andy Rodriguez. 6:30pm – 10pm.
Sign-up begins at 6:00pm. We have some really good singers and acoustic guitar players. Bring your friends – we'll have a great time!
Wednesday – KARAOKE NIGHT – It's your time to shine like a superstar! 6:30pm-9:30pm.
Bringing An Appetite?
Our Menu has something for everyone with quality food inspired by Harry's travels from the Florida Keys, through the Louisiana bayous, across the Great State of Texas, and down to the Yucatan Peninsula. Our sauces, guacamole, and queso are all made from scratch daily so we can bring you the freshest quality products.
Location:
Guadalaharry's Bar & Grill
12947 Lake Conroe Hills Drive
Willis, Texas 77318