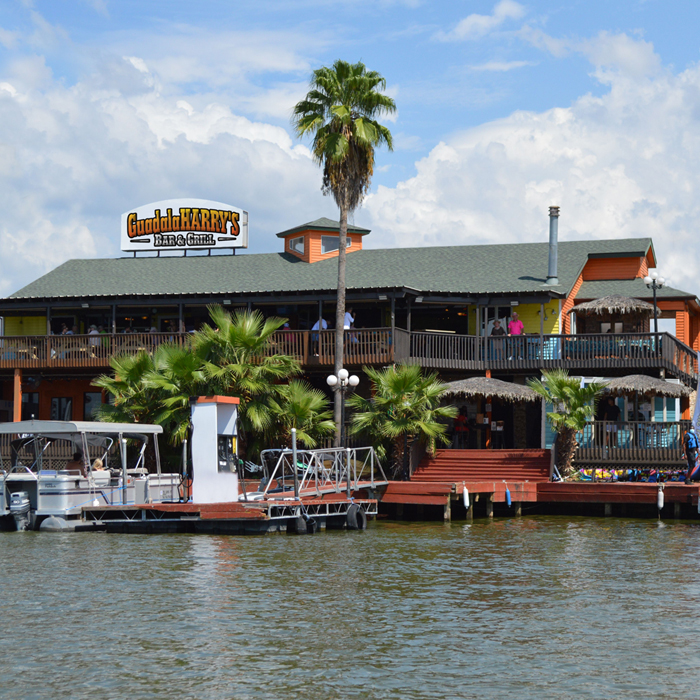 Guadalaharry's Bar & Grill
About Us
GuadalaHARRY's Bar and Grill is known for outstanding food, exceptional service and a fun festive atmosphere where all of our guests are made to feel at home and welcome. We offer a wide range of cuisines all served with generous portions by our attentive friendly staff.
Our Menu has something for everyone with quality food inspired by Harry's travels from the Florida Keys, through the Louisiana bayous, across the Great State of Texas, and down to the Yucatan Peninsula. Our sauces, guacamole, and queso are all made from scratch daily so we can bring you the freshest quality products.
We serve the finest hand- crafted drinks and feature live entertainment four days a week. Our quality service, warm inviting atmosphere, and family-focused attitude will keep you coming back time and time again.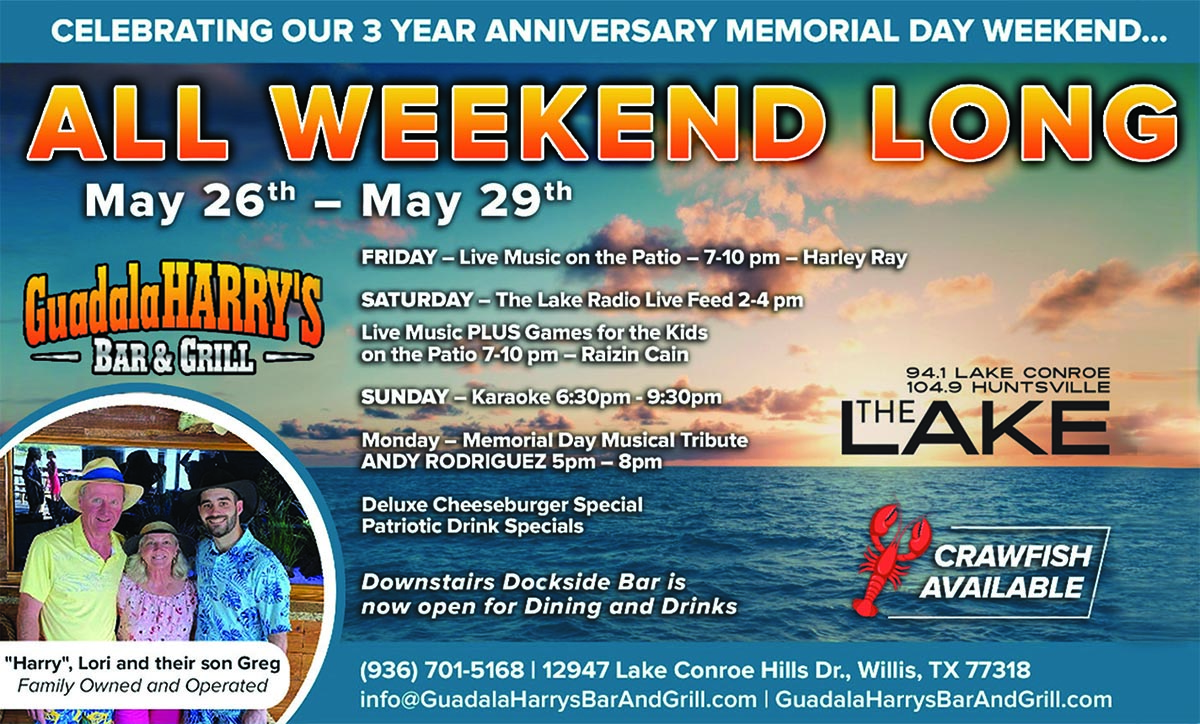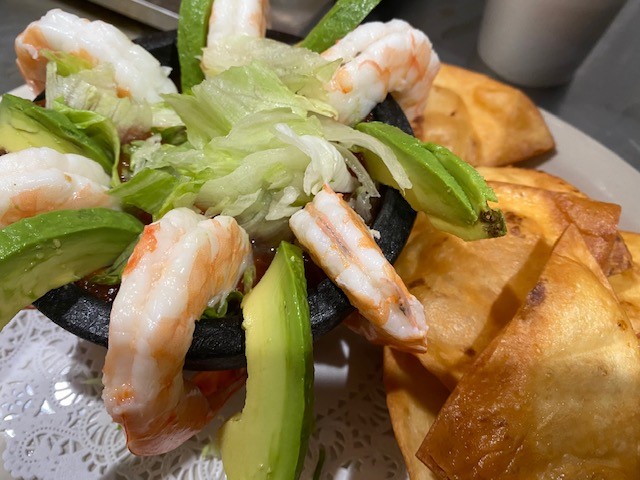 Shrimp Cocktail
Six JUMBO shrimp served cold alongside fried tortilla chips and half an avocado.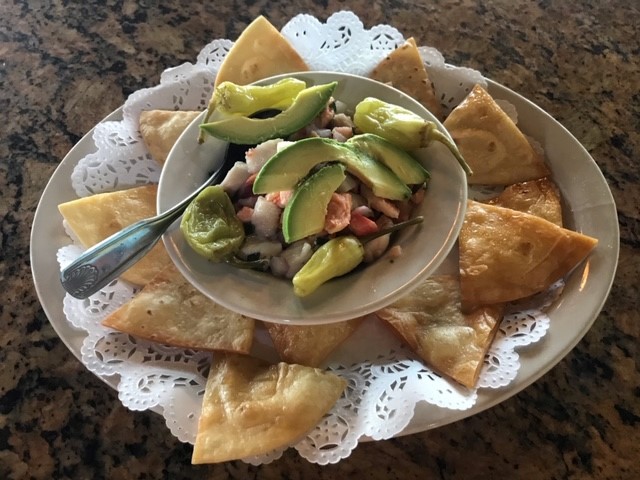 Ceviche
Our fresh, in house recipe of salmon, tilapia, shrimp, cilantro, and red onions. Served with Pepperoncinis and fried tortilla chips.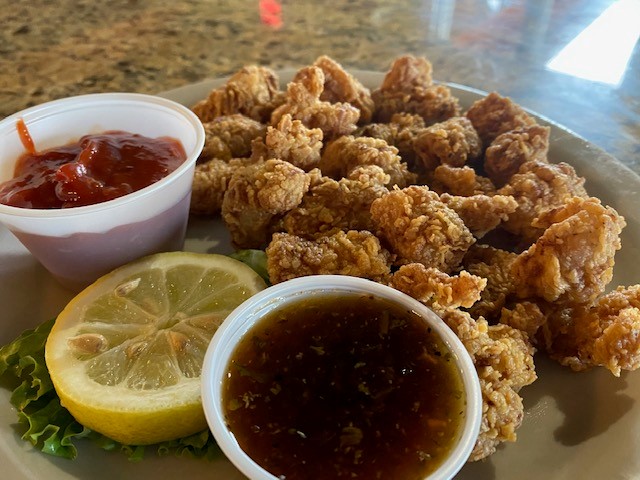 Fried Alligator
Tenderized Alligator served with cocktail sauce or our very own honey jalapeno sauce.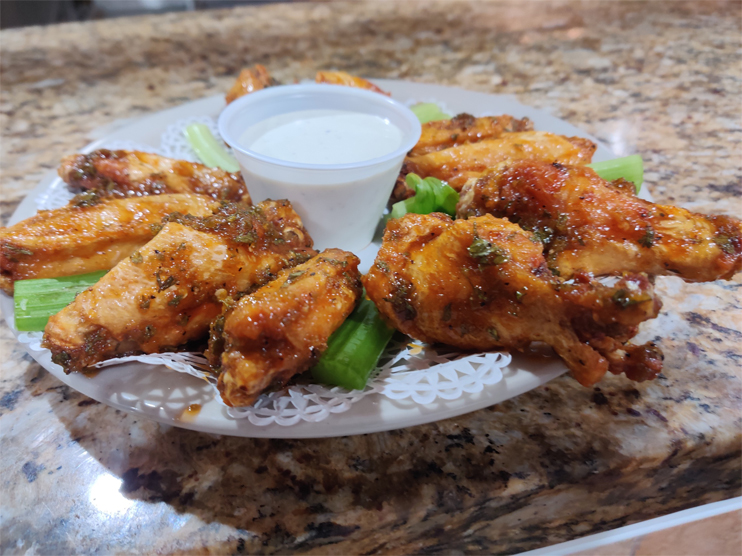 Honey Jalapeno Wings
Ten juicy wings dipped in hot buffalo sauce or Harry's famous Honey Jalapeno sauce.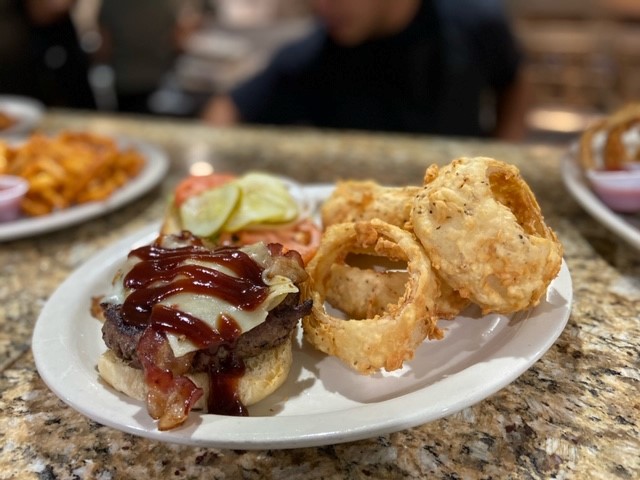 Harry's Burger
Applewood bacon, Pepper Jack cheese and sautéed onions topped with BBQ sauce. Served on a fresh Jalapeno bun.
Nachos
Fresh Chips Smothered in Beef or Chicken, Topped with Cheddar Cheese, Queso, Jalapenos, Sour Cream and Black Olives
Entertainment
Awsome Music
Tuesdays – Open Mic Night!
Grab your guitar and showcase your talents every Tuesday evening from 6:30pm – 10:00pm.
Wednesdays – Karaoke Night
Can't play the guitar? No problem! Be brave and step up to the mic to sing your heart out every Wednesday from 7:00pm – 10:00pm
Saturday – Live Music Concert on the Patio
Enjoy a different performer every Saturday
from 7:00pm – 10:00pm
We are passionate about providing
delicious, quality food
Contact US
Send Us a Message