Weekends at GuadalaHARRY's are always filled with great live music, and this weekend is no exception.
If you're in the mood for amazing music, incredible food, hand-crafted cocktails, and lots and lots of dancing out on the patio—head on over this Friday AND Saturday night!
Come out this weekend and join us for a great time!
Jimmy Lee Jones LIVE – Friday, May 6, 2022
This Friday night, you can't miss Texas' best kept secret—JIMMY LEE JONES!
Jimmy Lee's roots lay deep in the dusty plains of West Texas. He grew up in the tiny town of Crane, an oilfield town that lies just southwest of Odessa. He's toured with Willie Nelson as his opening act, and continues to play Willie's 4th of July picnics to this day.
Through the years, he's opened for Merle Haggard, Ray Price, Ray Wylie Hubbard, & Pat Green.
Jimmy's an incredible country singer who'll have you toe tapping, knee slapping and two stepping in no time—So this Friday, don't miss out on a night filled with great music and good times!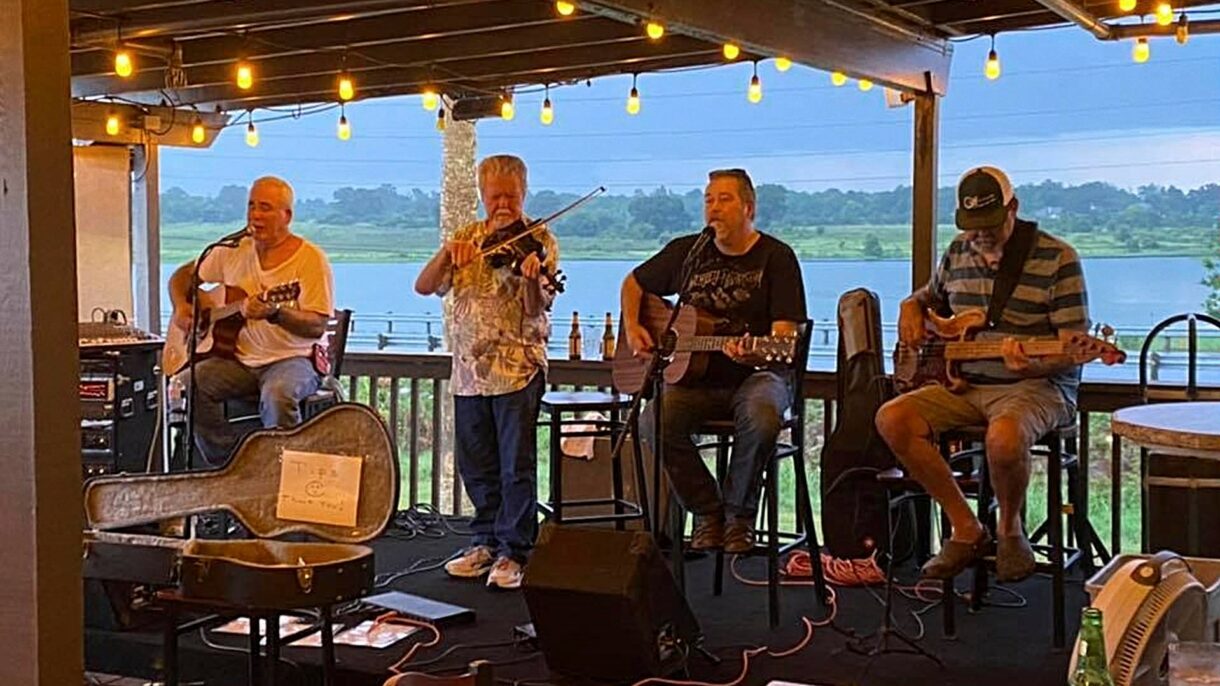 Razin Cain LIVE- Saturday, May 7, 2022
Then on Saturday night, don't miss RAIZIN CAIN & DON MARTINEZ!
These local favorites out of Huntsville have been thrilling the crowds at GuadalaHARRY's for years. keep you dancing all night long on the patio overlooking beautiful Lake Conroe.
Their sound's inspired by the good old days of Rock & Roll, Country, and Blues—and if you're looking for some great tunes to dance the night away to this weekend, you won't be disappointed!
For a night of rockin' good times, make sure to catch them this Saturday night!
Our bar and grill overlooking Lake Conroe is the perfect place to come and relax with good people after a long week—so come on out this weekend for some great live music, delicious food and drinks, and a whole lot of fun.
Bring your friends out, bring the family out—heck, bring the dog out to GuadalaHARRY's!
We'll see you soon!
Venue Information
GuadalaHARRY'S Bar & Grill – Music Patio
12947 Lake Conroe Hills Drive
Willis, Texas 77318
+1 (936) 701-5168
GuadalaHARRY'S Bar & Grill hosts live entertainment on the music patio. Enjoy fresh seafood, steak, Tex-Mex, and Cajun cuisine, hand-crafted cocktails, lake views, and live music on our patio every Friday and Saturday from 7:00pm – 10:00pm.
Recent Reviews from Guests:
"Great food and music! Friendly staff and relaxed atmosphere. Lake view and outdoor seating make it one of our go-to spots."
-Lee Ann B. on Google, May 2022
"We've taken [our dog] Artemis there twice and they have welcomed her with open arms! Even brought her a pail of fresh water. They have a great 2nd floor deck, awesome sunsets on the lake, and delicious food. They even have live music and/or karaoke on certain nights. take your dog there and enjoy! you won't be disappointed!"
-Jill on BringFido.com, Dec. 2021
"Great food, great staff! Always a welcoming and relaxing atmosphere!"
-Bam TEXAN on Google, May 2022
"We love Guads!! We are regulars now and have yet to be disappointed. Food is great, customer service is always on point, and the views are beautiful."
-Savanna R. on Google, April 2022