GuadalaHARRY's is the best place to be this weekend for great LIVE country music!
This Friday night we've got music from the deep, velvet-voiced AARON KANTOR—then on Saturday night, we've got toe-tapping, sing-along pop and rock tunes from the multi-talented DAN ENNIS!
And of course, no night out would be complete without amazing food, dancing, beautiful views, and a handcrafted drink in hand.
So come on down and raise a glass with us this weekend at GuadalaHARRY's!
Friday, May 20, 2022 – Aaron Kantor LIVE
"Aaron Kantor has the "it" factor—that certain something that eludes so many of today's aspiring artists. It's not just Aaron's pure, natural country voice; it's not just his undeniable talent for songwriting or his inviting presence on stage. "It" is all of these talents and more." —MP3.COM
This Friday—a very special treat—AARON KANTOR will be performing LIVE on the music patio at GuadalaHARRY's!
Boasting a lean and velvety, deep voice – a rarity in country music that comprises of less than a few handfuls that have mastered the low register, such as credited by Johnny Cash, Don Williams, George Strait, and Josh Turner – country crooner Aaron Kantor carries the torch of authoritative old-school bass baritones, meshed with a modern approach.
Laying down his laid-back classic country sound in four musical hometowns – Omaha, Nashville, Austin, and Denver – Aaron has honed his craft in each city since his early twenties, playing for audiences across the states. He has shared the stage with Eric Church, Jason Boland & The Stragglers, Mark Chesnutt, and Joe Nichols, as well as he's been billed at staple venues like the House of Blues New Orleans and the MGM Grand.
In Aaron's own words: "I'm a true dancehall, traditional country guy that loves to perform, that loves to make my rounds after the shows. I try and talk with everyone that took the time to come see me. I'm a troubadour at heart — I keep it moving."
You can hear Aaron Kantor's single Vicariously wherever you listen to music—Spotify, Amazon, or Apple Music. You can also find him on Facebook, Instagram, Twitter, and his own official website at aaronkantor.com.
Come out and enjoy a great evening of LIVE music from Aaron at GuadalaHARRY's this FRIDAY NIGHT!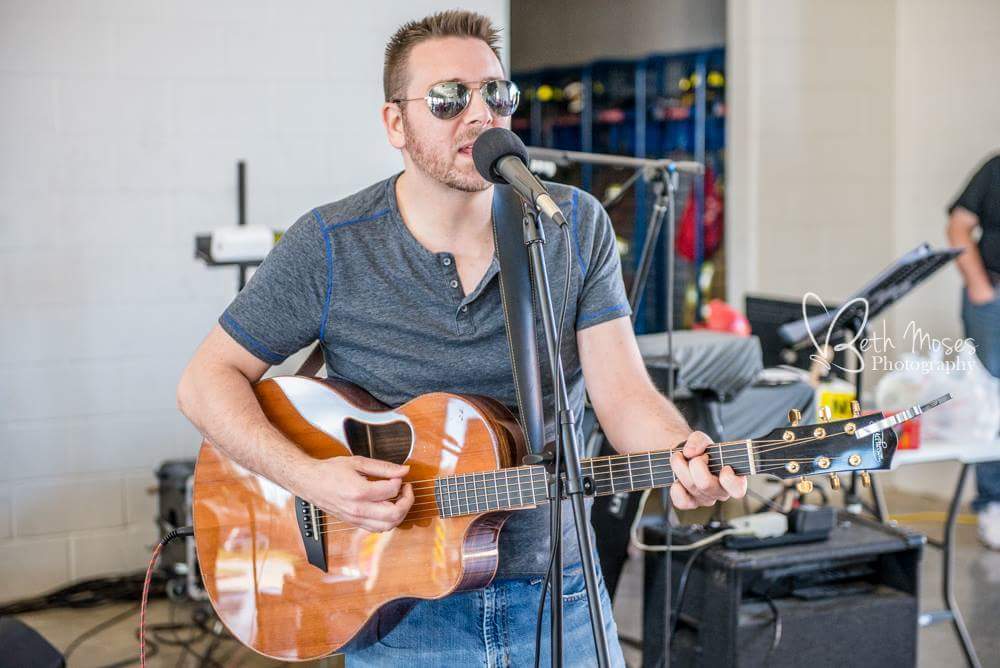 Saturday, May 21, 2022 – Dan Ennis LIVE
Come to you from out of Houston, DAN ENNIS is a singer/songwriter/guitarist who'll get you from tapping your toes to singing along in no time at all.
You might know Dan as the founder and lead singer of Shark Bait—the "Killer Band from Sugar Land." He's been featured in several Houston area press outlets, and he's been a featured artist on 90.1 KPFT.
Dan's been performing live music for over 20 years. In addition to his vocal, writing, and guitar talents, he's also an instructor and a guitar builder! Dan builds custom guitars from hand-drawn concepts to exceptionally well-made, hand-crafted, finished products.
We're excited to have Dan Ennis performing LIVE on our music patio this Saturday night!
There's no better place to let loose and have some fun, so come on down to GuadalaHARRY's for some great food, handcrafted cocktails, and LIVE music all weekend long! We'll see you soon!
Venue Information
GuadalaHARRY'S Bar & Grill – Music Patio
12947 Lake Conroe Hills Drive
Willis, Texas 77318
+1 (936) 701-5168
GuadalaHARRY'S Bar & Grill hosts live entertainment on the music patio. Enjoy fresh seafood, steak, Tex-Mex, and Cajun cuisine, hand-crafted cocktails, lake views, and live music on our patio every Friday and Saturday from 7:00pm – 10:00pm.
Recent Guest Review:
"Great lakeside bar food. My pretty lady had the chicken tenders & WOW! For chicken tenders they were fantastic. Fresh chicken breast breaded on site and piping hot. I order the tacos cause you know… It was Tuesday. Great too! Drinks were tasty. I liked the Harry Palmer. Way more food than we could eat. We'll definitely come back to try the burgers. They smelled delicious.
They also had live music on a Tuesday. Could have hung out all night but I have to work in the morning! Thanks for a great time."
-Hans H. on Google, May 2022