The days are getting longer and the weather is getting warmer, which can only mean one thing… it's time head back to GuadalaHARRY's for live music on the patio!
Join us for a weekend of spectacular sunsets over Lake Conroe, delicious food, refreshing drinks, friendly service, and two great shows from local favorites THE ELEV8TORS and HARLEY RAY!
Friday, March 17, 2023 – The Elev8tors LIVE
Get ready to take a musical ride to the top floor with THE ELEV8TORS—the band that's taking the MoCo music scene to new heights! (Alright, that's the last pun, I promise.)
We're excited to once again host this amazing local band hailing from right here in Montgomery County. This Friday night starting at 7:00PM, they'll be unleashing their electrifying mix of classic rock, pop, and country covers—and we promise it'll be a show you won't want to miss!
So come on out and join us on the patio at GuadalaHARRY's to bask in the breathtaking views of the sunset over the lake while enjoying drinks, delicious food, and of course, great live music from Montgomery County's premier cover band!
Saturday, March 18, 2023 – Harley Ray LIVE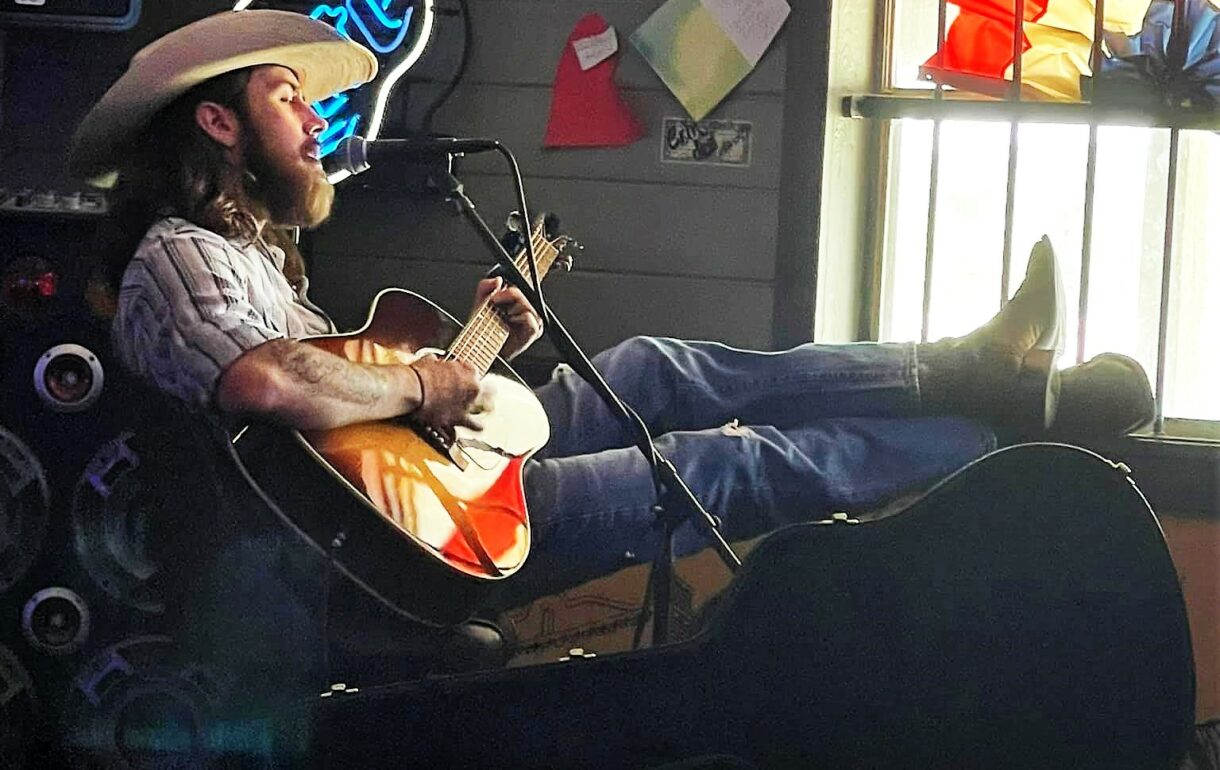 This Saturday night, come on down to GuadalaHARRY's for a special live show featuring none other than HARLEY RAY! This gifted singer-songwriter never fails to bring down the house with his heartfelt tunes and great stage presence.
Now, Harley Ray's been a mainstay in the Houston music scene for quite some time, and he's become a bona fide favorite at GuadalaHARRY's. We're thrilled to welcome him back!
Check out his video for Out of the Gutter below!
Show starts at 7:00PM this Saturday—make sure to swing by early to snag yourself a prime spot on the patio!
With the best live entertainment and a prime location on Lake Conroe, GuadalaHARRY's offers breathtaking sunsets and picturesque views every day, making it the perfect spot to kick back and enjoy the weekend. So come on out for two fun-filled nights of live music, great food, and good times!
We'll see you soon!
Venue Information
GuadalaHARRY's Bar & Grill – Music Patio
12947 Lake Conroe Hills Drive
Willis, Texas 77318
+1 (936) 701-5168
Every weekend, GuadalaHARRY's Bar & Grill invites local bands and up and coming artists to perform live on our music patio. Enjoy the best fresh seafood, steak, Tex-Mex, and Cajun cuisine, hand-crafted cocktails, beautiful sunset views, and live entertainment on Lake Conroe every Friday and Saturday from 7:00pm – 10:00pm.
Recent Guest Reviews
"The food is very delicious I will be back soon 👍👍👍"
–Misrael E. on Google, 6 Days Ago
"Really good food. People were nice."
–Roy C. on Google, 1 Week Ago
"5 stars – Recommended dishes: Ceviche, Grilled Chicken Sandwich, Gumbo, Burger, Fries"
–Natalie V. on Google, 5 days ago
"This place was a real treat that I was taken to as a thank you. Couldn't have chosen better.
Food: 5/5 | Service: 5/5 | Atmosphere: 5/5"
–Katie H. on Google, 6 days ago
"We LOVE Guadalaharry's! It is our go to date night place usually on a Friday night! Great food and great service! We have been coming here for almost two years. It gets better and better each time! Love the view!"
–Tori E.L. on Google, 1 week ago
"Great place to relax, unwind and enjoy. The food and drinks are reasonable. The Crawfish were awesome. Spicy, easy to peel and delicious 😋. Harry is a very gracious host and will entertain you with well told stories."
– Donald C. on Google, 2 weeks ago