We all know the saying, "You can't have too much of a good thing,"—but we're going to bust that myth this weekend at GuadalaHARRY's!
On Friday night starting at 7:00 PM, we've got live music from THE ROD GARCIA PROJECT, followed by a special live performance from SUSANNE on Saturday at 7:00PM!
Friday, April 28, 2023 – The Rod Garcia Project LIVE
Get ready for an electrifying evening this Friday night as THE ROD GARCIA PROJECT lights up Lake Conroe with their fusion of accordion and guitar!
Combine great live music with Harry's mouthwatering cuisine and handcrafted cocktails—and you've got a recipe for the ultimate Friday night. So gather the troops, and come on out to see The Rod Garcia Project at the best live music venue on Lake Conroe: GuadalaHARRY's!
Don't miss out—come join the party this Friday at 7:00PM!
Satuday, April 29, 2023 – Susanne LIVE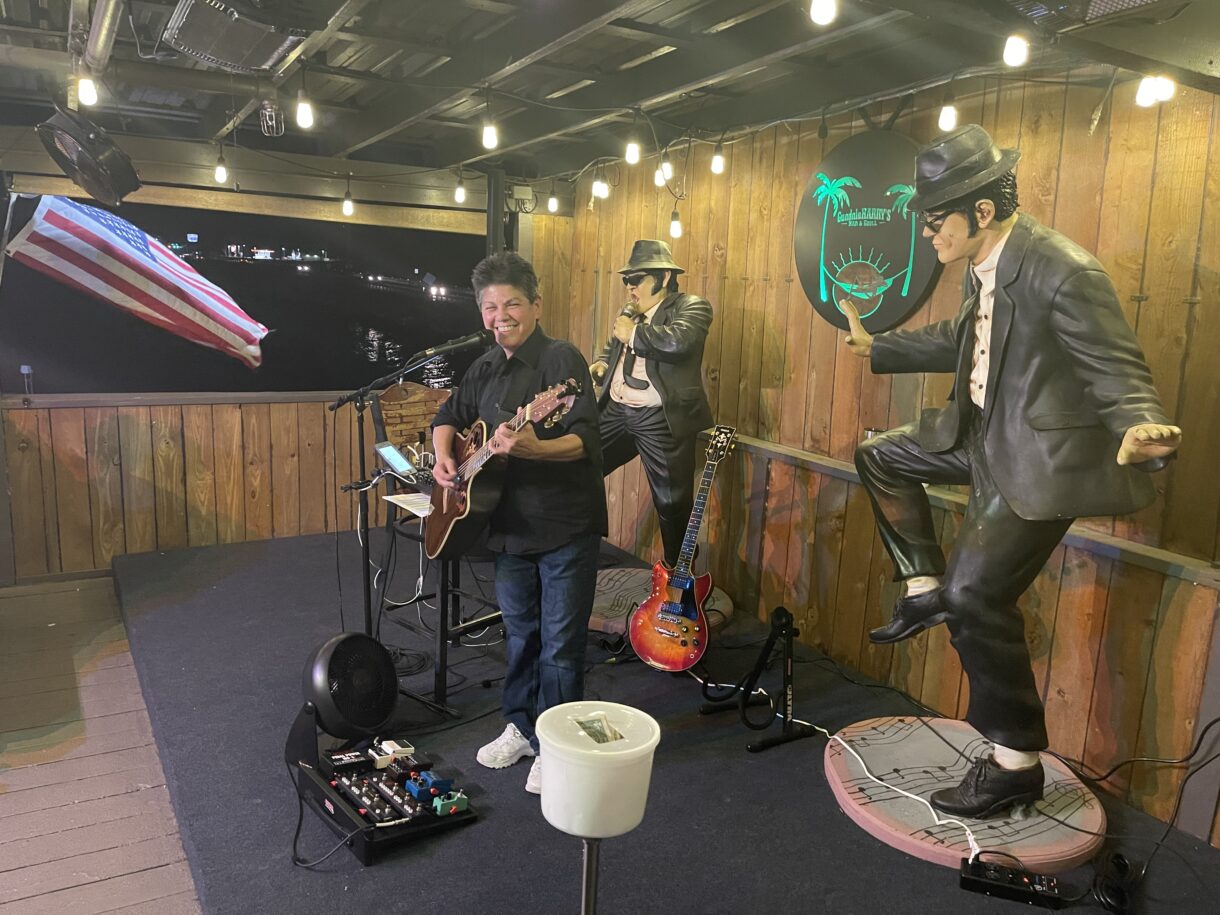 You do not want to miss this AMAZING Performance by SUSANNE – Saturday Night April 29th – 7pm-10pm Live on the Patio. Susanne is a fantastic solo artist who offers the finest in rock, blues, pop, oldies, and new: she is a pure, natural, powerful vocalist and multi-talented musician. You will not be disappointed as Janice Joplin's Me & Bobby McGee comes to life before your eyes. Bring your friends and family to enjoy a variety of your favorite Rock/Pop/Blues/R&B-from past decades to the very latest. You are sure to have a GREAT time with fantastic music, delicious food, handcrafted cocktails, excellent service, and dancing on the patio!
Life is GREAT at #guadalaharrys #harrysplace #harrys #dockside #guadalaharrysdockside #cheers #greatfoodgoodfun #chili #music #event #event2022 #southerncrown #mixandmingle #springtx #spring #willistx #willis #conroetx #conroe #magnoliatx #magnolia #huntsvilletx #huntsville #newwaverlytx #newwaverly #bentwater #bentwaterlife #bentwaterlakeconroe #lakeconroe #livemusic #karaoke #openmic #sunset #sunsets
Venue Information
GuadalaHARRY's Bar & Grill – Music Patio
12947 Lake Conroe Hills Drive
Willis, Texas 77318
+1 (936) 701-5168
Every weekend, GuadalaHARRY's Bar & Grill invites local bands and up and coming artists to perform live on our music patio. Enjoy the best fresh seafood, steak, Tex-Mex, and Cajun cuisine, hand-crafted cocktails, beautiful sunset views, and live entertainment on Lake Conroe every Friday and Saturday from 7:00pm – 10:00pm.
"Great food, a great service, great atmosphere, great views!"
–Derek J. on Google, Less than 1 day ago
"(5 stars) Great times. Yohanthon was our server. Great guy."
–Wolverhampton M. on Google, 1 day ago
"Friends, my husband and I decided to try this restaurant on the lake and were not disappointed. The view of the lake was awesome, the food was fantastic but honestly the best part of our whole experience was our waiter, Yonathan! Young guy, first week on the job and did incredible. We never had to ask for anything he was always right there asking us if we needed anything with a smile. Very polite and personable ! We definitely will be going back for those reasons !!!"
–Shay M. on Google, 3 days ago
"Crawfish was AMAZING! Loaded with flavor! Literally finger licking good & spicy! And the honey Buffalo shrimp are to die for. Pricey but you get what you pay for! Absolutely 💯!"
–Cecile Y. on Google, 5 days ago
"Always a pleasurable experience! Stopped by for a bite and libations while boating! Doesn't disappoint, not like some of the touristic establishments around the lake. Harry's is a place for locals year round and for the part-timers alike!""
–Tracy L. on Google, 1 week ago
"Great food and service."
–John H. on Google, 1 week ago
"Had lots of fun my first time visiting. Our group ordered lots of different dinner combos and were very pleased. Since bingo was the entertainment and had $500 pots.
Harry was found on the ship keeping things flowing and was very successful at it! We will be back!"
–Tommy C. on Google, 1 week ago
"Great place and nice view"
–Roland M. on Google, 2 weeks ago
"Food is amazing,pet friendly and customer service is exceptional🤩🤩🤩🤩"
–Browngirl O. on Google, 2 weeks ago
"The food here is so bomb. Look no further. Trust me. You wanna check this spot out. Friendly staff and pretty waitress who was very attentive. I loved the gator bites and the view of Lake Conroe was so peaceful and calming.
For my sweeth tooth we got the mint chocolate cheesecake and my gosh it was so unique.
Looks like they do karaoke nights here too. I'd come back to see how the vibe is when people are singing!
Plenty of parking outside. Clean restrooms. I'd highly recommend this restaurant to anyone visiting or local :)"
–Kat T. on Google, 3 weeks ago