As the first month of 2023 comes to a close (already?) GuadalaHARRY's is still the ultimate destination for fun, food, live entertainment, and good vibes! 🌴🍹
This week, we're bringing the heat and turning up the volume to ensure that January ends on a high note. Our lakeside music patio will be alive with the sounds of live music—featuring some of the best local talent that'll keep you on your feet all night long. Whether you're craving some live rock, country, pop, or blues, we've got something for everyone.
So don't let the winter blues get you down—come out and join us for a night of great food, good company, cold drinks, and the best live music on Lake Conroe!
Friday, January 27, 2023 – Kevin Lamar LIVE
This Friday night, come out to GuadalaHARRY's and enjoy a night of live music with KEVIN LAMAR—a true master of his craft.
Kevin's a Texas-based singer/songwriter with a unique style that will leave you singing and dancing along. He blends country, rock, and blues to create a sound that's sure to get you moving. (Or just chilling and vibing to the music as you take in the beautiful nighttime view of Lake Conroe!)
Don't miss your chance to experience Kevin Lamar's music live this Friday at 7:00PM at GuadalaHARRY's!
Saturday, January 28, 2023 – Southern Crown LIVE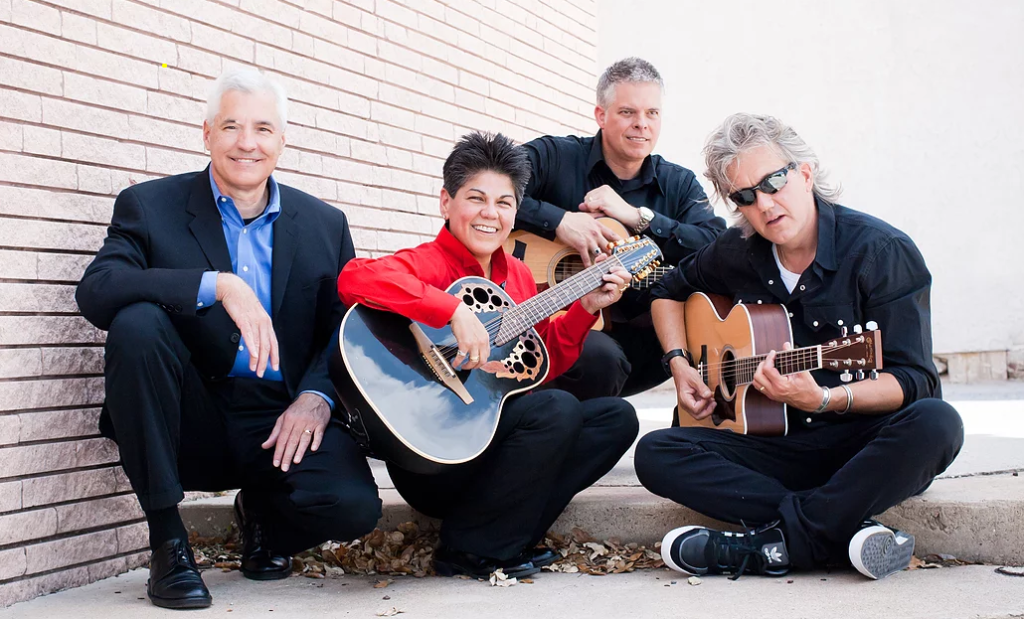 This weekend, we're thrilled to announce that SOUTHERN CROWN will be gracing our lakeside music stage with their presence once again!
This 4-piece acoustic cover band is a true treasure of the MoCo music scene, and their performances are not to be missed. Their unique blend of rock, blues, and pop covers—coupled with their pure, natural harmonies—is sure to leave you mesmerized.
So come out early, relax, and enjoy a beautiful sunset on our patio before Southern Crown takes the stage at 7:00PM this Saturday!
Whether you're in the mood for a night of dancing and singing along, or just looking for a laid-back evening with great company—Harry's got you covered. So come out this weekend and support local music, while you enjoy the best live entertainment that Lake Conroe has to offer at GuadalaHARRY's!
We'll see you soon!
Venue Information
GuadalaHARRY'S Bar & Grill – Music Patio
12947 Lake Conroe Hills Drive
Willis, Texas 77318
+1 (936) 701-5168
GuadalaHARRY'S Bar & Grill hosts live entertainment on the music patio. Enjoy fresh seafood, steak, Tex-Mex, and Cajun cuisine, hand-crafted cocktails, lake views, and live music on our patio every Friday and Saturday from 7:00pm – 10:00pm.
Recent Guest Reviews
"5 stars"
–Grace G. on Google, 2 days ago
"Great place on the lake! We'll definitely return!!
Food: 5/5 | Service: 5/5 | Atmosphere: 5/5
Recommended dishes
Fries, Hot Wings, Harry's Famous Crab Cakes"
–Amanda G. on Google, 2 days ago
"Very good food. Staff was very nice."
–Cale W. on Google, 1 week ago
"This place is a trifecta spot. Great food, Great atmosphere over looking the lake, and of course great drinks. This all supported by a tremendouse wait staff and the owner is seemingly always present and pleasant. I always bring my lake guests here by both boat or by car."
–T Avery (Team Umoja) on Google, 2 weeks ago
"Always enjoy this wonderful place. Food is by far the best on the lake"
– Jaime B. on Google, 3 weeks ago