Friday, May 12, 2023 – Kevin Lamar LIVE
KEVIN LAMAR is a true Texas artist, skillfully blending country, rock, and blues in his performances. He plays his own original songs across a variety of genres—as well as kickass covers! You can find his music on Spotify, Apple Music, and Amazon.
For just a sample of what Kevin can do, check out "Lamar's Boogie" on YouTube. For something a little more mellow, check out "Shine On."
Come out this Friday, May 12, 2023 at 7:00PM for a night of great food, drinks, and live music on Lake Conroe—enjoy live entertainment as you share good times with great company. We can't wait to see you here!
Saturday, May 13, 2023 – Kevin Johnson & Friends LIVE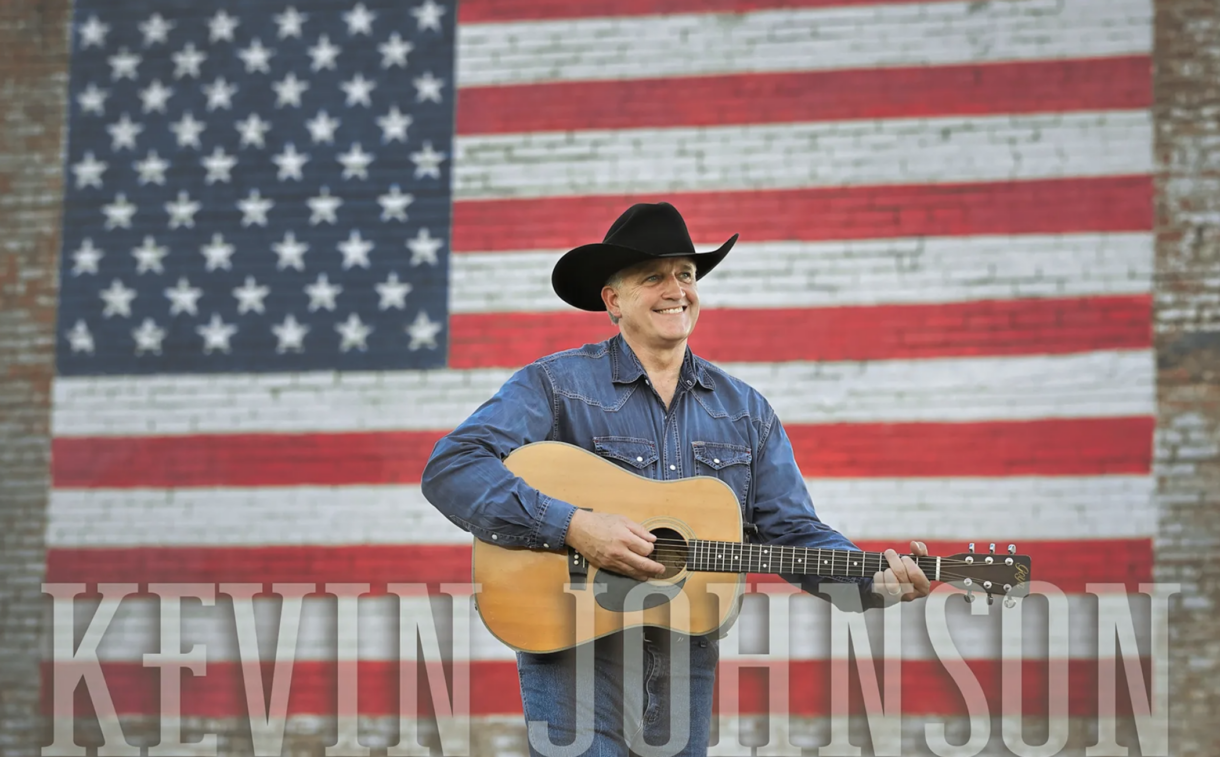 This Saturday night starting at 7:00PM, get ready for a genuine taste of Texas with KEVIN JOHNSON & FRIENDS!
Kevin Johnson is a Lone Star State native who proudly served our nation as an Airborne Ranger in the 10th Mountain Division. While in service, his passion for music led him to teach himself guitar. Encouraged by his fellow servicemen, he started performing in clubs—and the rest, as they say, is history.
Kevin has made a name for himself by traversing the famous Southeast Texas music scene—earning radio play in 7 states and amassing a loyal fan base throughout Texas and the Midwest.
Having shared the stage with the likes of Tracy Byrd, Ricochet, and the legendary Chris LeDoux, Kevin has also collaborated with renowned Nashville songwriters such as Harley Allen and Terry McBride. Now, he's bringing his talent to GuadalaHARRY's this Saturday, May 13, 2023 at 7:00PM!
Join us for an unforgettable evening with Kevin Johnson & Friends, performing live on our lakeside music patio at GuadalaHARRY'S this Saturday night!
With live entertainment and a prime location on beautiful Lake Conroe, GuadalaHARRY's is the perfect spot to unwind this weekend. (And while you're here, enjoy our mouthwatering menu that brings together the best of Cajun, Tex-Mex, steak, and seafood recipes—all crafted with love and served fresh daily by our friendly, professional wait staff!)
Mark your calendars and gather your friends for a fantastic weekend of great food, refreshing drinks, and phenomenal live music. We'll see you soon!
Venue Information
GuadalaHARRY'S Bar & Grill – Music Patio
12947 Lake Conroe Hills Drive
Willis, Texas 77318
+1 (936) 701-5168
Every weekend, GuadalaHARRY's Bar & Grill invites local bands and up-and-coming artists to perform live on our music patio. Enjoy fresh seafood, steak, Tex-Mex, and Cajun cuisine, hand-crafted cocktails, beautiful sunset views, and live entertainment on Lake Conroe every Friday and Saturday from 7:00 pm – 10:00 pm.
Recent Guest Reviews
"Fun place to stop in to for dinner and to take in the views of the lake at sunset. Friendly people in a friendly town."
–Jim F. on Google, 10 hours ago
"Best FOOD ALL DAY!!!- Still GREAT! Food: 5/5 | Service: 5/5 | Atmosphere: 5/5"
–Peggy C. on Google, 5 days ago
"Cody provided excellent service. Above and beyond. Great food, cold beer and awesome views. My local favorite for food drink service and music. 6 stars if I could!!!"
–Richard B. on Google, 1 week ago
"Everything spectacular. The vibes, the atmosphere, the costumer services & the food amazing. Water front perfect to relax while you enjoy a delicious plate."
–Camila L. on Google, 1 week ago
"Great food, a great service, great atmosphere, great views!"
–Derek J. on Google, 2 weeks ago
"Always a pleasurable experience! Stopped by for a bite and libations while boating! Doesn't disappoint, not like some of the touristic establishments around the lake. Harry's is a place for locals year round and for the part-timers alike!""
–Tracy L. on Google, 3 weeks ago
"The food here is so bomb. Look no further. Trust me. You wanna check this spot out. Friendly staff and pretty waitress who was very attentive. I loved the gator bites and the view of Lake Conroe was so peaceful and calming.
For my sweeth tooth we got the mint chocolate cheesecake and my gosh it was so unique.
Looks like they do karaoke nights here too. I'd come back to see how the vibe is when people are singing!
Plenty of parking outside. Clean restrooms. I'd highly recommend this restaurant to anyone visiting or local :)"
–Kat T. on Google, 1 month ago