Tired of binging Netflix? Ready for a weekend full of live music, great food, cold drinks, and good times? Come outato GuadalaHARRY's on Lake Conroe! We promise—it'll be a welcome break from the couch (and your streaming service).
This weekend, we've got two amazing acts taking the stage: On Friday, we've got the talented KATE WATSON bringing her unique style of country to the stage. Then on Saturday, we've got the fiery RAIZIN' CAIN lighting up the night with their high-energy rock and roll. It's going to be a musical extravaganza that you won't want to miss!
So put on your dancing boots and come on out to the lake this weekend! We've got a cold beer (or a handcrafted cocktail) waiting for you—and a whole lot of good vibes to go around.
Bring everyone you know—it's going to be a weekend to remember at GuadalaHARRY's on Lake Conroe!
Friday, January 13, 2023 – Kate Watson LIVE
This Friday night at 7:00PM, get ready for some seriously good music from the one and only KATE WATSON. This rising star in the female country music scene got her start at the young age of 15—and has been tearing up the stage ever since.
You may remember her from the 2019 season of American Idol, where she received a standing ovation from none other than Lionel Richie himself!
She's opened for some big names in the industry, and tours all across Texas and beyond, bringing her talent and energy to all kinds of stages. But more than just making good music, she aims to inspire and provide hope through her performances.
Don't miss out on your chance to see Kate live at GuadalaHARRY's on Lake Conroe this weekend!
Check out her website at: https://www.katewatsonmusicofficial.com
Saturday, January 14, 2023 – Raizin' Cain LIVE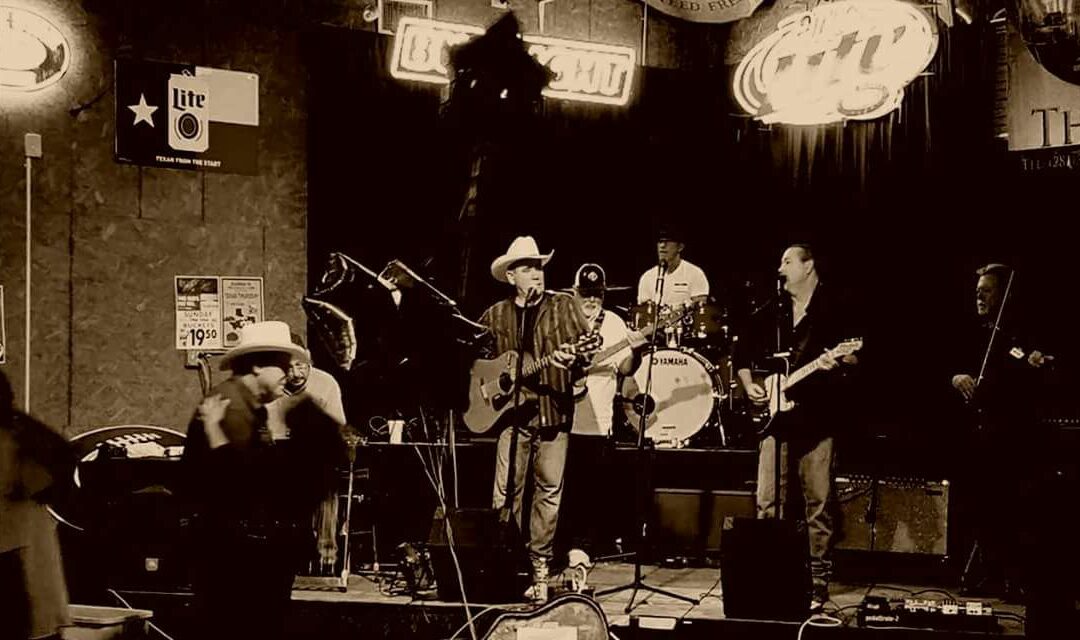 RAIZIN' CAIN is a high-energy country-rock band that hails from Huntsville, Texas. They're known for putting on lively shows that'll have you dancing and singing along.
These guys have a unique sound that blends elements of rock and roll, country, and blues, and their performances are always full of energy and enthusiasm. But what sets Raizin' Cain apart from a lot of other bands is their authenticity—they play music that's genuine, unpretentious, and just plain good. So if you want to hear some good old-fashioned rock that'll get your heart pumping—this is the show for you.
Show starts at 7:00PM this Saturday night—don't miss it!
Venue Information
GuadalaHARRY'S Bar & Grill – Music Patio
12947 Lake Conroe Hills Drive
Willis, Texas 77318
+1 (936) 701-5168
GuadalaHARRY'S Bar & Grill hosts live entertainment on the music patio. Enjoy fresh seafood, steak, Tex-Mex, and Cajun cuisine, hand-crafted cocktails, lake views, and live music on our patio every Friday and Saturday from 7:00pm – 10:00pm.
Recent Guest Reviews
"Very good food. Staff was very nice."
– Cale C. on Google, 2 days ago
"Great food fast service considering we were with a party of about 20."
– Gretchen G. on Google, 2 days ago
"This place is a trifecta spot. Great food, Great atmosphere over looking the lake, and of course great drinks. This all supported by a tremendouse wait staff and the owner is seemingly always present and pleasant. I always bring my lake guests here by both boat or by car."
– T Avery on Google, 6 days ago
"5 stars"
– Grant M. on Google, 1 week ago
"Our server Caley, she was great, will be going back – Food: 5/5 | Service: 5/5 | Atmosphere: 5/5"
– Jim B. on Google, 2 weeks ago
"Always enjoy this wonderful place. Food is by far the best on the lake"
– Jaime B. on Google, 3 weeks ago