GuadalaHARRY's Bar and Grill is the only place to be this weekend! Friday night, come see The Piano Man, James Zimmerman! Then, on Saturday night, Razin' Cain once again takes the stage!
And of course, it wouldn't be GuadalaHARRY's without our incredible cuisine and signature, handcrafted cocktails for you to enjoy while you're here.
Our live shows are every Friday and Saturday night from 7pm – 10pm. Whether you're coming to dance out on the lakeside patio, or just to relax with some friends and enjoy some tunes and support local talent, GuadalaHARRY's is the place to be for great live music!
Friday, June 24, 2022 – James Zimmerman LIVE
We're so excited to have JAMES "THE PIANO MAN" ZIMMERMAN performing live on our stage this Friday, June 24th at 7pm!
If you haven't had a chance to see James perform, you don't know what you're missin'! Come see James tear up the keyboard with songs like GREAT BALLS OF FIRE and much more!
As always, there'll be delicious food, handcrafted cocktails, spot on service, beautiful sunset views—and yes, dancing on our lakeside patio!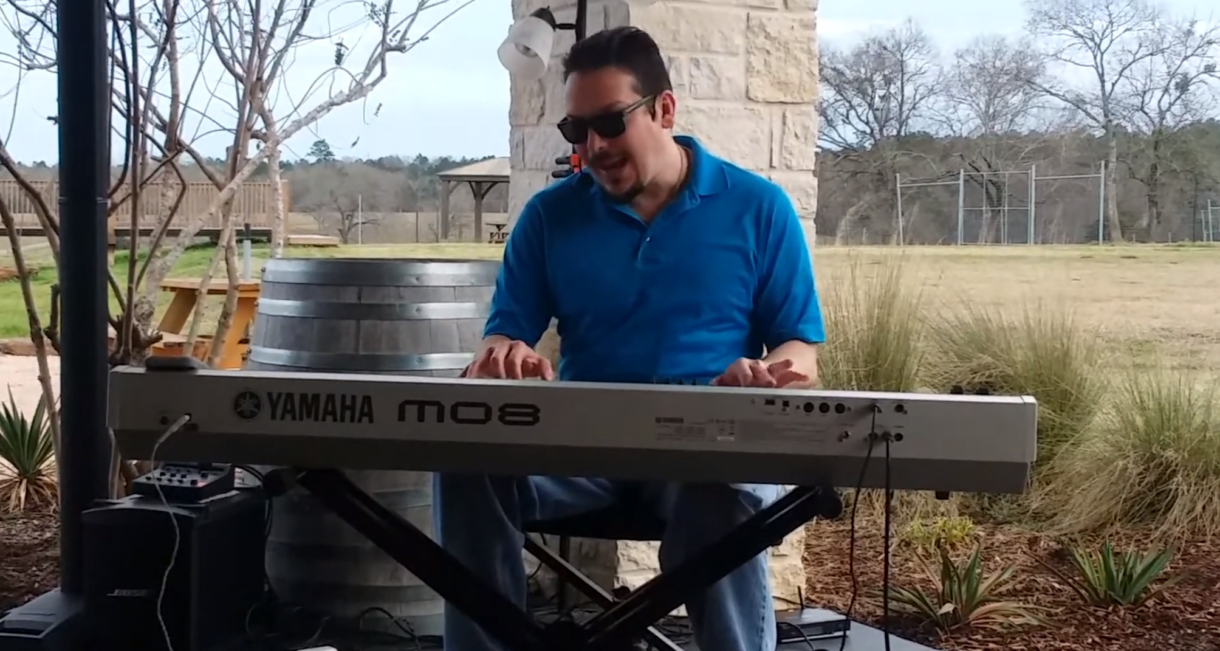 Saturday, June 25, 2022 – Razin' Cain LIVE
You know them, you love them… RAIZIN' CAIN is back by popular demand!
This high energy band will have you tapping your toes and clapping your hands all night long. COUNTRY, ROCK, and BLUES  inspire this popular local band—but it's the people like you who motivate them to put on the great shows they do! Check out their song COPPERHEAD ROAD on YouTube!
So come on out, bring your friends and make some new ones at GuadalaHARRY's! Just come ready to have a good time!
We'll see y'all this weekend!
Venue Information
GuadalaHARRY's Bar & Grill – Music Patio
12947 Lake Conroe Hills Drive
Willis, Texas 77318
+1 (936) 701-5168
Every weekend, GuadalaHARRY's Bar & Grill invites local bands and up-and-coming artists to perform live on our music patio. Enjoy fresh seafood, steak, Tex-Mex, and Cajun cuisine, hand-crafted cocktails, beautiful sunset views, and live entertainment on Lake Conroe every Friday and Saturday from 7:00 pm – 10:00 pm.
Recent Guest Reviews
"Really nice view and relaxing atmosphere."
—Charles P. on Google, June 2022
"This place is one of those hidden jewels! On the north part of the lake with a really nice view. I had the steak with baked potato all the way. Perfect! Appetizer was the fried mushrooms and they were hot and fresh. I go to Willis a lot for business and I will be going back!"
—Stephen B. on Google, June 2022
"Absolute favorite place on the lake! Great views awesome staff"
—Ashley R. on Google, June 2022