Valentine's Day may be over, but the love is still in the air at GuadalaHARRY's—love of great live music, that is! Come soak up some good vibes, tap your feet to the beat, and enjoy a mouth-watering menu of Cajun, Tex-Mex, steak, and seafood recipes, with everything made fresh daily.
Our lineup this week features JAMES "THE PIANO MAN" ZIMMERMAN on Friday night, and THE KEVIN JOHNSON TRIO on Saturday night—both acclaimed local performers who always bring their A-game to the stage.
With the best food, the coldest drinks, the friendliest service, and the best live music for miles around, there's no better place to spend your weekend! So come out to Lake Conroe this weekend—and discover why life is GREAT at GuadalaHARRY's!
Friday, February 17, 2023 – James Zimmerman LIVE
Join us this Friday for an evening of classic fun with the legendary JAMES "THE PIANO MAN" ZIMMERMAN. Let him take you on a trip down memory lane as he tickles the keys and makes magic on the ivories, with a family-friendly repertoire of hits that span across generations. Every time James is here he brings the house down!
From old school rock n' roll to contemporary favorites, James Z. has it all, including some catchy originals that will get you grooving. If you're a fan of Jerry Lee Lewis, Billy Joel, or Ray Charles, you won't want to miss this show—the fun starts this Friday night at 7:00 PM!
Follow James Zimmerman on Facebook
Saturday, February 18, 2023 – Kevin Johnson Trio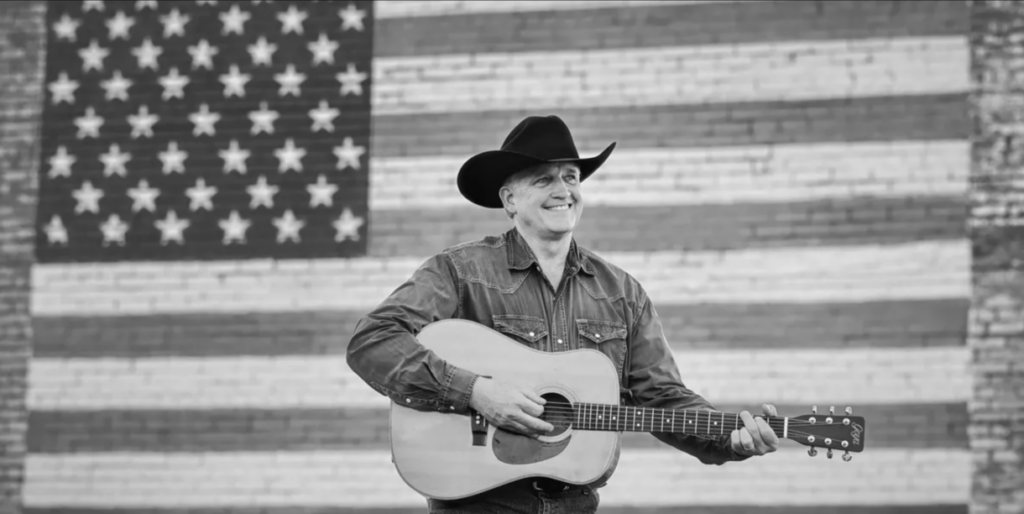 Get ready to be blown away by the sensational KEVIN JOHNSON TRIO this Saturday! A Texas native, Kevin started his career as an Airborne Ranger with the 10th Mountain Division, but he quickly found his calling as a musician. With his guitar in hand, Kevin began playing in clubs and quickly made a name for himself on the Southeast Texas music circuit. His songs have played on the radio in 7 states and he's opened for country music legends like Tracy Byrd, Ricochet, and the late, great Chris LeDoux.
Join us on the music patio at GuadalaHARRY'S this Saturday, February 18, 2023 at 7:00 PM to experience the Kevin Johnson Trio first-hand. Trust us—you won't want to miss it!
Check out Kevin Johnson's official website here—Proceeds from the single "Let Us Know You Care" go towards supporting the Roever Foundation, a charity that helps wounded warriors suffering from physical injuries and PTSD.
Venue Information
GuadalaHARRY'S Bar & Grill – Music Patio
12947 Lake Conroe Hills Drive
Willis, Texas 77318
+1 (936) 701-5168
GuadalaHARRY'S Bar & Grill hosts live entertainment on the music patio. Enjoy fresh seafood, steak, Tex-Mex, and Cajun cuisine, hand-crafted cocktails, lake views, and live music on our patio every Friday and Saturday from 7:00pm – 10:00pm.
Recent Guest Reviews
"Great first experience at GuadalaHarrys. Greg was our bartender and gave us great suggestions. Crawfish was yummy and the drinks were ice cold. 😊
Food: 4/5 | Service: 5/5 | Atmosphere: 5/5"
– Paris G. on Google, 3 Days Ago
"Great local restaurant, love the atmosphere."
– Daniel M. on Google, 6 Days Ago
"Friendly çrowd, awesome burger & good service"
– My L. on Google, 1 Week Ago
"5 stars"
– Kevin L. on Google, 2 Weeks Ago
"I had the best dining experience with Chasyti, she was the best and I will for sure be back !"
– C Bennett. on Google, 2 Weeks Ago
"Brilliant service from Cody the bartender. He is upbeat and out to make the best experience for guests. If you are considering anywhere on the lake to have a fantastic coctail and good vibes come see Cody"
– Steven A. on Google, 2 Weeks Ago
"The food is excellent, the service even better. Our waitress with long dark hair went above and beyond."
– Michelle B. on Google, 2 Weeks Ago