As the weather starts to thaw this weekend, there's no better place to be than at GuadalaHARRY's. This Friday and Saturday night, we're kicking off the "smallest" month of the year with a BIG celebration—featuring live music, mouth-watering food, hand-crafted cocktails, friendly service, and a fiery party atmosphere you won't want to miss.
Don't let the winter doldrums get you down—come out to the lake and join us this weekend for some fun!
Friday, February 3, 2023 – Dan Ennis LIVE
Lake Conroe is in for a musical treat as GuadalaHARRY's presents DAN ENNIS, the founder and lead singer of SHARK BAIT, The "KILLER BAND FROM SUGAR LAND."
With over 20 years of experience as a performer, Dan's musical prowess is undeniable—he's been recognized by numerous Houston area press outlets, and has been a featured artist on 90.1 KPFT.
Check out Dan's official website at danennis.com—and don't miss this chance to hear his vast collection of pop, rock, and sing-along tunes, ranging from the 60s to present day—plus some of his own catchy original songs—LIVE this Friday night!
Saturday, February 4, 2023 – The Elev8tors LIVE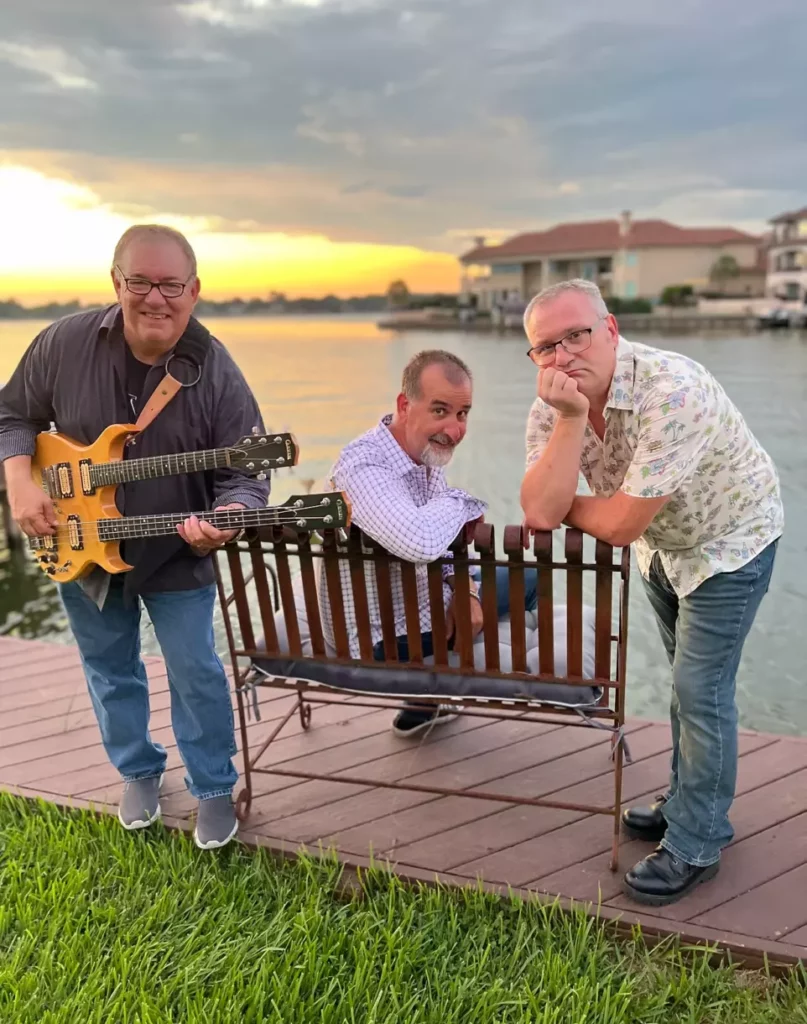 Get ready for a musical experience like no other! THE ELEV8TORS, Montgomery County's top 3-piece cover band, will be taking the stage at GuadalaHARRY's this weekend.
With a mix of rock, pop, and country, they'll have you dancing and singing along to all your favorite hits.
Whether you're a fan or seeing them for the first time, come on out and see them for yourself this Saturday night!
Don't forget to check out their official website at theelev8torsband.com
Come on out to GuadalaHARRY's this weekend to support your local music scene and join us for an unforgettable evening on Lake Conroe—we'll save a seat for you!
Venue Information
GuadalaHARRY'S Bar & Grill – Music Patio
12947 Lake Conroe Hills Drive
Willis, Texas 77318
+1 (936) 701-5168
GuadalaHARRY'S Bar & Grill hosts live entertainment on the music patio. Enjoy fresh seafood, steak, Tex-Mex, and Cajun cuisine, hand-crafted cocktails, lake views, and live music on our patio every Friday and Saturday from 7:00pm – 10:00pm.
Recent Reviews from Guests:
"5 stars"
– Kevin L. on Google, 1 Day Ago
"I had the best dining experience with Chasyti, she was the best and I will for sure be back !"
– C Bennett. on Google, 6 Days Ago
"Brilliant service from Cody the bartender. He is upbeat and out to make the best experience for guests. If you are considering anywhere on the lake to have a fantastic coctail and good vibes come see Cody"
– Steven A. on Google, 1 Week Ago
"The food is excellent, the service even better. Our waitress with long dark hair went above and beyond."
– Michelle B. on Google, 1 Week Ago
"LOVE everything about Guadalaharry's! The food is always delicious and the portion sizes are well worth the updated costs. Chasyti is OUTSTANDING every time I'm there. I love her bubbly personality and her efficiency.
Parking: Huge parking lot but gets busy when people use their parking lot for the dock as well.
Wheelchair accessibility: There is an elevator to take up to the second floor if needed. As far as I've been, it's always in service!"
– Maddison A. on Google, 1 Week Ago
"5 stars"
–Grace G. on Google, 1 Week Ago
"Great place on the lake! We'll definitely return!!
Food: 5/5 | Service: 5/5 | Atmosphere: 5/5
Recommended dishes
Fries, Harry's Famous Crab Cakes, Hot Wings"
– Amanda G. on Google, 1 Week Ago