Friday, May 19, 2023 – Dan Ennis LIVE
This Friday night at 7:00PM, come out and see DAN ENNIS—a multi-talented artist and the charismatic lead vocalist of SHARK BAIT, the "KILLER BAND FROM SUGAR LAND."
With over 20 years of experience performing for live audiences, Dan isn't "just" a singer-songwriter—he's an entertainer, instructor, guitarist, and recording artist! He has received considerable recognition in Houston area press, and he's been a featured artist on 90.1 KPFT.
Dan's extensive catalog includes literally hundreds of pop and rock hits spanning from timeless 60s classics to modern-day jams, as well as his own catchy, original tunes.
The show kicks off this Friday at 7:00PM, so come join us at GuadalaHARRY's and enjoy an evening of the best live music on Lake Conroe!
Check out Dan Ennis' official website at: http://danennis.com
Saturday, May 20, 2023 – The Elev8tors LIVE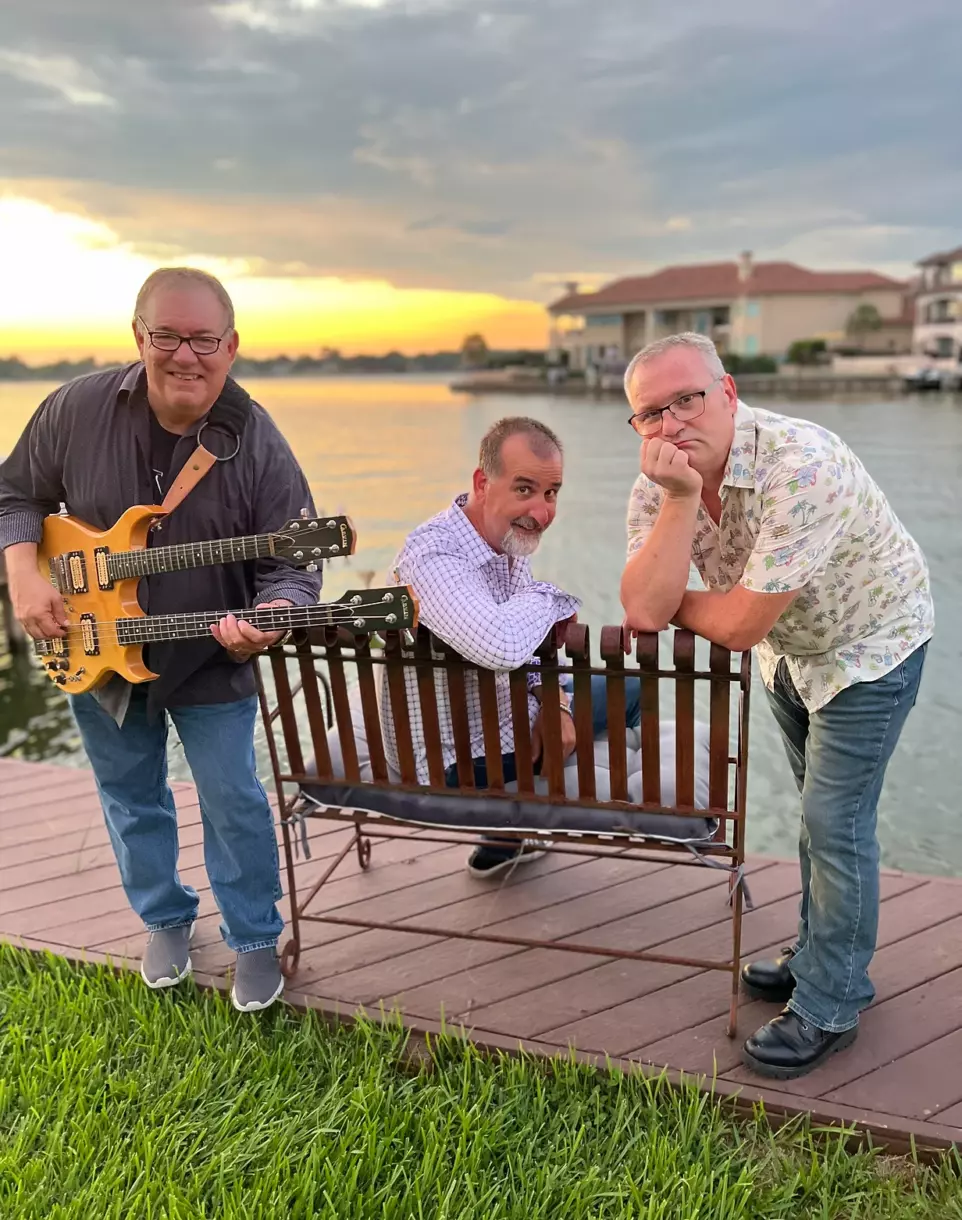 This Saturday night starting at 7:00PM, join us as THE ELEV8TORS take the stage and bring the house down! That's right, Montgomery County's elite cover crew will be here playing a mix of all your favorite rock, pop, and country covers. Their stated mission is to give you "the best local live music experience possible," and "give you wonderful memories of the songs you know and love, while we make new ones!"
These gents are favorites among the regulars here at GuadalaHARRY's—and for good reason. So get ready for a night of singing along and dancing to your favorite songs on our lakeside patio! The fun kicks off at 7:00PM, so don't miss out.
And as always, we'll have Harry's full menu, handcrafted cocktails, and the friendliest service for miles around—so get here early, grab a good seat, and make a night of it!
You can out the Elev8tors official website at: https://www.theelev8torsband.com
Venue Information
GuadalaHARRY'S Bar & Grill – Music Patio
12947 Lake Conroe Hills Drive
Willis, Texas 77318
+1 (936) 701-5168
Every weekend, GuadalaHARRY's Bar & Grill invites local bands and up-and-coming artists to perform live on our music patio. Enjoy fresh seafood, steak, Tex-Mex, and Cajun cuisine, hand-crafted cocktails, beautiful sunset views, and live entertainment on Lake Conroe every Friday and Saturday from 7:00 pm – 10:00 pm.
Recent Guest Reviews
"This place has good food and the service was great."
–Thomas G. on Google, 2 days ago
"Great food and Harry has always been on deck
Food: 5/5 | Service: 5/5 | Atmosphere: 5/5"
–Michael S. on Google, 2 days ago
"Great Food! Portions are large. Brought our Dobe sat out on the porch, it was very nice"
–Tony G. on Google, 3 days ago
"Fun place to stop in to for dinner and to take in the views of the lake at sunset. Friendly people in a friendly town."
–Jim F. on Google, 1 week ago
"Best FOOD ALL DAY!!!- Still GREAT! Food: 5/5 | Service: 5/5 | Atmosphere: 5/5"
–Peggy C. on Google, 1 week ago
"Cody provided excellent service. Above and beyond. Great food, cold beer and awesome views. My local favorite for food drink service and music. 6 stars if I could!!!"
–Richard B. on Google, 2 weeks ago
"Everything spectacular. The vibes, the atmosphere, the costumer services & the food amazing. Water front perfect to relax while you enjoy a delicious plate."
–Camila L. on Google, 2 weeks ago
"Great food, a great service, great atmosphere, great views!"
–Derek J. on Google, 3 weeks ago
"Always a pleasurable experience! Stopped by for a bite and libations while boating! Doesn't disappoint, not like some of the touristic establishments around the lake. Harry's is a place for locals year round and for the part-timers alike!""
–Tracy L. on Google, 1 month ago