Are you ready for the best lakeside Christmas party in all of Texas? Then mark your calendars, 'cause GuadalaHARRY's is throwing its 2022 Christmas Celebration Jam this Friday, 12/23/22 at 7:00PM!
Starting at 7, head on down to GuadalaHARRY's and let the good times roll! You can expect plenty of great tunes and good ol' holiday cheer with special live performances from ANDY RODRIGUEZ, DAN ENNIS, and MORE!
This Friday, bring your friends and family out for a night of fun, great music, and pure Christmas joy.
(And don't forget to wear your favorite holiday gear/colors to show off your Christmas spirit!)
Don't miss out on the fun—come on over to Harry's place this Friday, 12/23, for an unforgettable Christmas Celebration on the lake.
P.S. Remember: We'll be CLOSED on Christmas Day, so make sure not to miss the party this Friday!
From the entire GuadalaHARRY's family to yours, we wish you a very Merry Christmas! We'll see you soon!
GuadalaHARRY's 2022 Christmas Celebration Jam – Friday, 12/23/22
Featuring LIVE Music from Andy Rodriguez, Dan Ennis, and More!
ANDY RODRIGUEZ
Andy Rodriguez is a local favorite here in Montgomery County, and he always puts on an amazing show. If you like old-school country, you won't want to miss Andy at our 2022 Christmas Celebration Jam! Come out and enjoy some good ol' tunes, great food, cold drinks, and plenty of fun!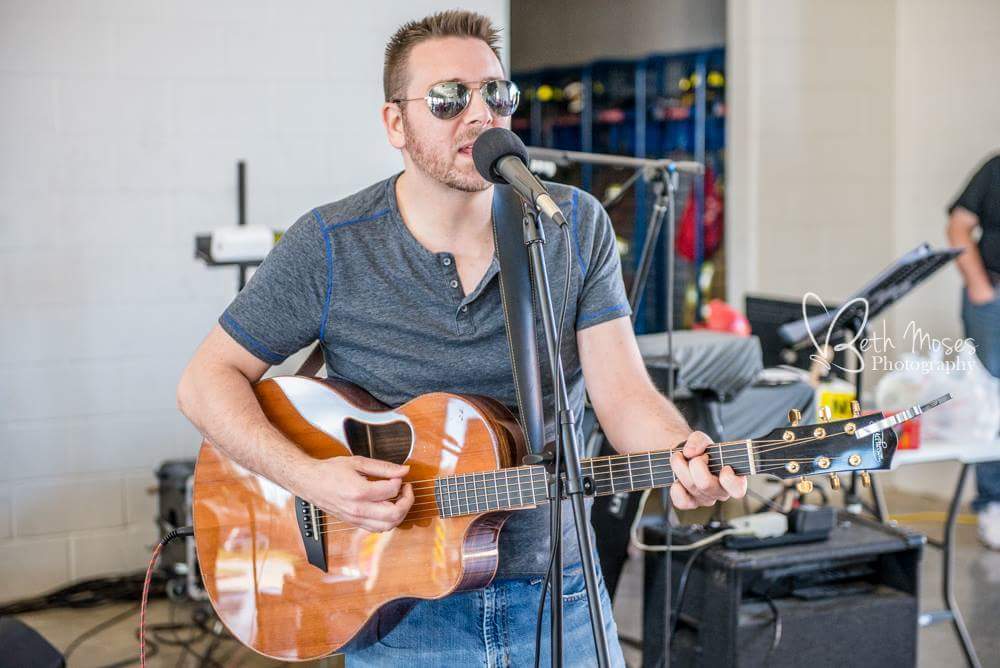 DAN ENNIS
Dan's a hugely-talented singer, songwriter, and guitarist (not to mention guitar builder!) who has been performing live for over 20 years. You know him as the founder and lead singer of Shark Bait—the "Killer Band from Sugar Land." He's been featured in several Houston area press outlets, has been a featured artist on 90.1 KPFT, and we're so excited to have him back at GuadalaHARRY's for our 2022 Christmas Celebration Jam!
Venue Info
GuadalaHARRY's Bar & Grill – Music Patio
12947 Lake Conroe Hills Drive
Willis, Texas 77318
+1 (936) 701-5168
Every weekend, GuadalaHARRY's Bar & Grill invites local bands and up-and-coming artists to perform live on our music patio. Enjoy fresh seafood, steak, Tex-Mex, and Cajun cuisine, hand-crafted cocktails, beautiful sunset views, and live entertainment on Lake Conroe every Friday and Saturday from 7:00 pm – 10:00 pm.
Recent Guest Reviews
"Our server Caley, she was great, will be going back"
– Jim B. on Google, 1 day ago
"Really great first experience here at GuadalaHARRY's Bar & Grill. Watching the boats dock and come in to get something to drink, and watching the families go back out after dinner. Sunset is always nice, but a great view anytime.
First impression of Lake Conroe was fantastic, partially due to our dinner here!! Service was great, fast enough due to being crowded. Be patient. I'm sure parking gets crowded in the summertime.
Drinks decently priced. Apps were a good price too. Entrees might be a little pricey to some people at first glance, but great portion size and quality seems to be very consistent. Very much enjoyed."
–Rob D., Local Guide on Google, 4 days ago
"Ordered the tacos two grilled chicken and one beef served with chili con queso and salsa and chips. Was very good and tasty plus nice atmosphere outside when the weather's okay. Only in Texas can you set outside in December and it's 80°"
–Sharon L. on Google, 1 week ago
"Harry is great, he runs a nice place and his food is excellent. The staff is really awesome along with great drinks."
–Keith W. on Google, 1 month ago
"Fantastic food, ambiance and service! Literally one of our favorite places to go! I can't say enough about how much we love "Harry's"!"
–Morris on Google, 2 months ago