If you're looking for a good time this weekend, there's only one place to be—GuadalaHARRY's! There's nothing like listening to live music on the lake with good company, and we guarantee you'll have a great time.
This Friday night, we've got the one and only Kevin Lamar performing live, and he's ready to rock your world.
Then on Saturday night, don't miss Andy Rodriguez!
Bring your friends and family, and come on down to GuadalaHARRY's for a weekend of good old fashioned fun, dancing, and great country music! Trust me—it's a party you won't want to miss. We'll see you soon!
Friday, April 29, 2022 – Kevin Lamar LIVE
Come out to GuadalaHARRY's this Friday night, and enjoy some great food, great drinks, and KEVIN LAMAR performing live on our lake-side music patio! Now Kevin, he's a real country, rock, and blues artist.
A Texas-based singer/songwriter who pulls inspiration from a wide range of genres, his music has a little something for everyone. He's performed in just about every style of music there is. He's got some great original songs of his own, plus some killer covers up his sleeve.
No matter what you're in the mood for, Kevin Lamar will have something that'll get your toes tapping and your feet moving. So come on out this Friday to GuadalaHARRY's and support local music!
We'll be waitin' for ya!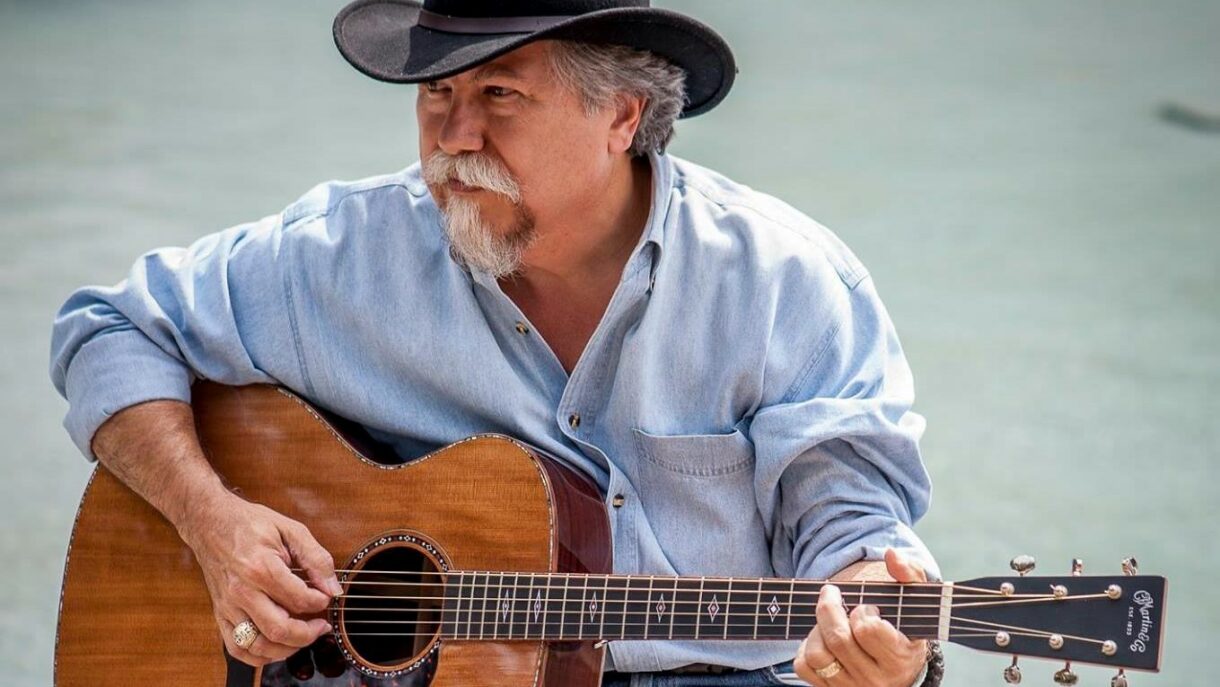 Saturday, April 30, 2022 – Andy Rodriguez LIVE
Saturday nights are for good times with good people, and there ain't a better place to have a good time than right here at GuadalaHARRY's! And this Saturday, we've got live music from the one and only ANDY RODRIGUEZ on our music patio, overlooking beautiful Lake Conroe.
You'll enjoy Andy's amazing talents, with great old school country music, while you relax with your friends and family. If you're a fan of country music (and who isn't?) don't miss seeing Andy Rodriguez perform live! And of course, we've got everything you've come to expect here at GuadalaHARRY's—delicious food, hand-crafted cocktails, spot-on service, beautiful views, and of course, dancing on the patio!
So bring everyone on down to GuadalaHARRY's this Saturday night for an evening of entertainment, food, and fun you won't soon forget!
Venue Information
GuadalaHARRY's Bar & Grill – Music Patio
12947 Lake Conroe Hills Drive
Willis, Texas 77318
+1 (936) 701-5168
Every weekend, GuadalaHARRY's Bar & Grill invites local bands and up-and-coming artists to perform live on our music patio. Enjoy fresh seafood, steak, Tex-Mex, and Cajun cuisine, hand-crafted cocktails, beautiful sunset views, and live entertainment on Lake Conroe every Friday and Saturday from 7:00 pm – 10:00 pm.
Recent Reviews from Guests
"One of our favorite weekend spots! Fabulous view of Lake Conroe. Live music, inexpensive drinks, and a great variety on the menu! If you get the crawfish, ask for a side of scampi butter. So good!"
—Mandy B. on Google, April 2022
"This place was AMAZING! Tuesdays are open mike night with a theme. It's was so fun! The owner Harry is fantastical, he goes around and talks to everyone… so cool! I will be back!"
—Jeni W. on Google, January 2022