Guadalaharry's Bar and Grill has been focused on providing exceptional service, a diverse food selection, and amazing drinks. At the same time, the location sets the stage for popular live local music with Lake Conroe as the backdrop.
Lake Conroe itself is composed of over 21,000 acres of surface area accompanied by 157 miles of shoreline. Best known as a place to spend the day on the water by boat, fishing, or enjoying watersports – Lake Conroe is a popular hot spot for all members of the community.
Guadalaharry's Bar and Grill is situated along the shores of this lake and has direct access for boaters. Whether joining the fun at Guadalaharry's by boat or by car, you will have the experience of enjoying lakeside views and amazing sunsets while here.
Every weekend Guadalaharry's Bar and Grill invites local bands in the area to perform live on the music patio. The music patio is set up on the upstairs deck which allows guests to enjoy both the views and the music in a pleasant and protected outdoor setting.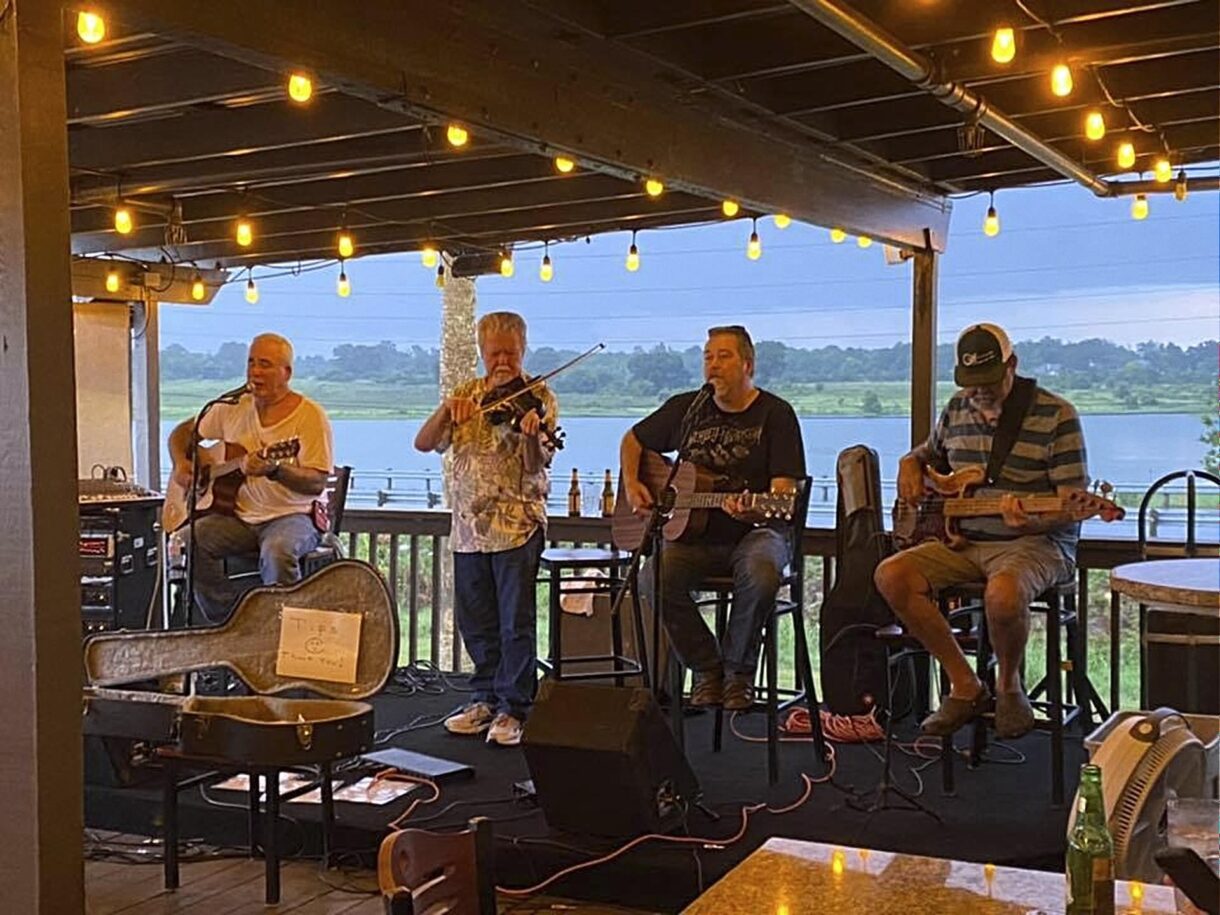 Holiday events and long weekends are also a focus at Guadalaharry's Bar and Grill. These weekends or holidays are usually packed with live music events. Just this past Labor Day Weekend Guadalaharry's had a band lined up on Friday, Saturday, and Sunday.
This included:
Marianne Troiano: a singer-songwriter who plays a mix of Classic Rock & Country music.
Three Way Street: a local Texas trio that performs original music as well as the classics.
Razin Cain: a local band out of Hunstville, Texas that loves "every kind of, real, music". Rock & roll, Country, and Blues.
Alongside local bands every weekend, Guadalaharry's also offers more nights of music through a few popular, weekday, offerings. Every Tuesday is Taco Tuesday combined with open mic night. This is hosted by Andy Rodriguez and starts at 6:30pm, lasting until 10pm. Every Wednesday night between 6:30pm-9:30pm is Karaoke Night – and patrons can enjoy Wing Wednesday while there.
To stay on top of what live music will be showcased next at Guadalaharry's keep an eye out here
Check out Our Menu
Contact Us for any questions you may have.
Visit us:
Guadalaharry's Bar & Grill
12947 Lake Conroe Hills Drive
Willis, Texas 77318